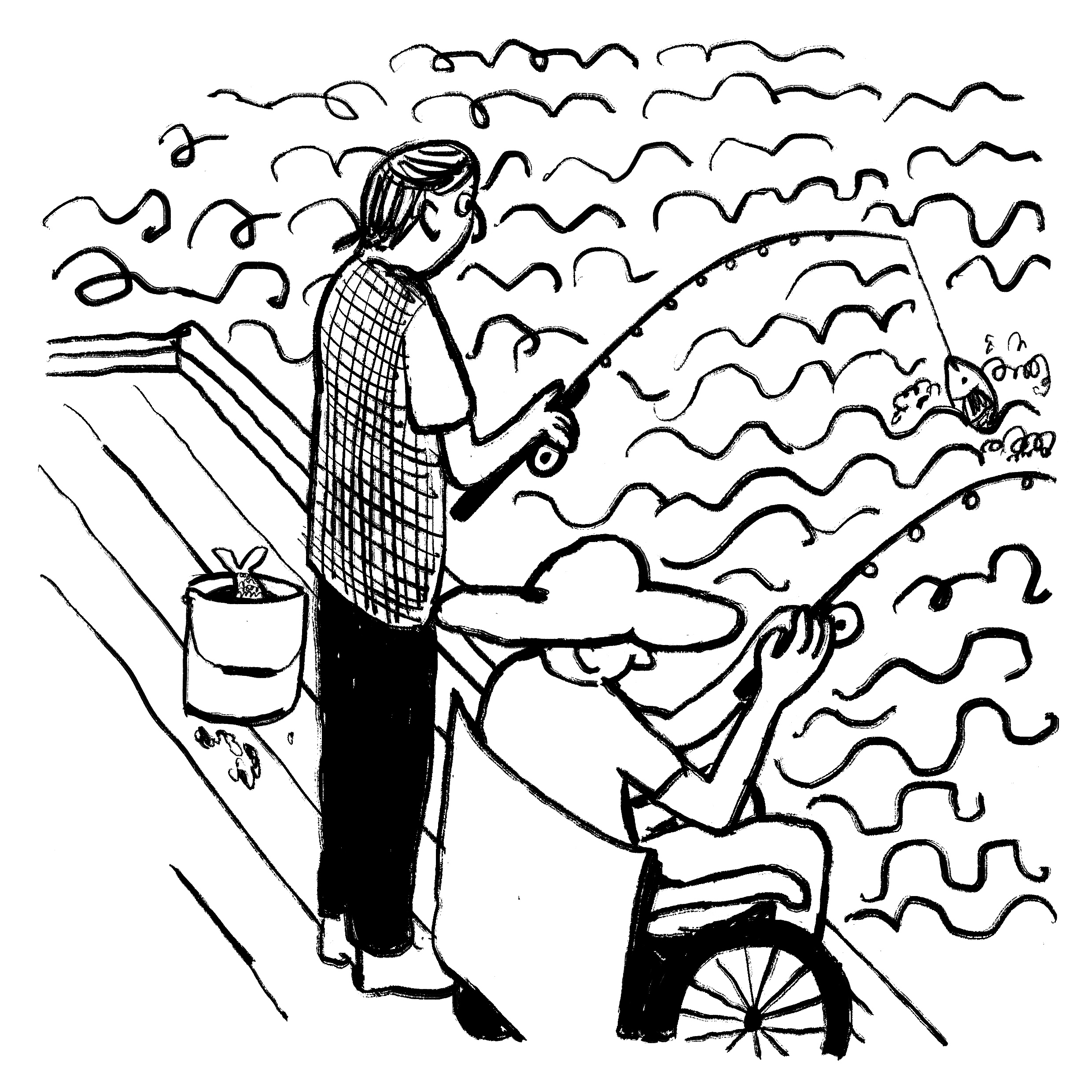 ︎ Art direction
︎ Illustration

Good Support is a disability inclusion service operating in Yuin Country, Shoalhaven that specialises in outdoor adventure therapies.

I loved working on this series of illustrations for Good Support which reminded me of the special times I've spent on Yuin country with co-founder James over the years.


︎ Art direction
︎ Illustration

'Mini-super' is the name given to small convenience stores in Mexico City. These mini-supers are a good reminder that not everything has to be big to be super.

This recipe book brings together small-but-super dishes from Mexico with illustrations by Maddison.
︎ Art direction
︎ Illustration
The second Gi Press book is a collection of five short stories by Georgia Spanos and illustrated by me. Each story follows a character that lives an ordinary life, but has reached a crossroads. They then quest to uncover their true desires through creative and at times magical paths.
Available
here
.
Cities People Love
09–07–2020

︎ Illustration
︎ Community Engagement
︎ Art direction
During Melbourne's first lockdown, I was engaged to assist Cities People Love to design and implement a community engagement activity for the organisations launch.
For the engagement activity, participants were asked to respond to the prompt:
"I'd like to return to a city that..."
Over 150 participants from across the globe responded and each day for 10 days, I incorporated their responses into an illustration. The illustration evolved over this period, resulting in 10 focus areas which Cities People Love are exploring through their research based practice.
To view the full illustration click
here
.
︎ Illustration

FAENA is a Mexico City based graphic design studio specialising in branding and communication. These illustrations capture their studio space and feature Bruna the studio dog.