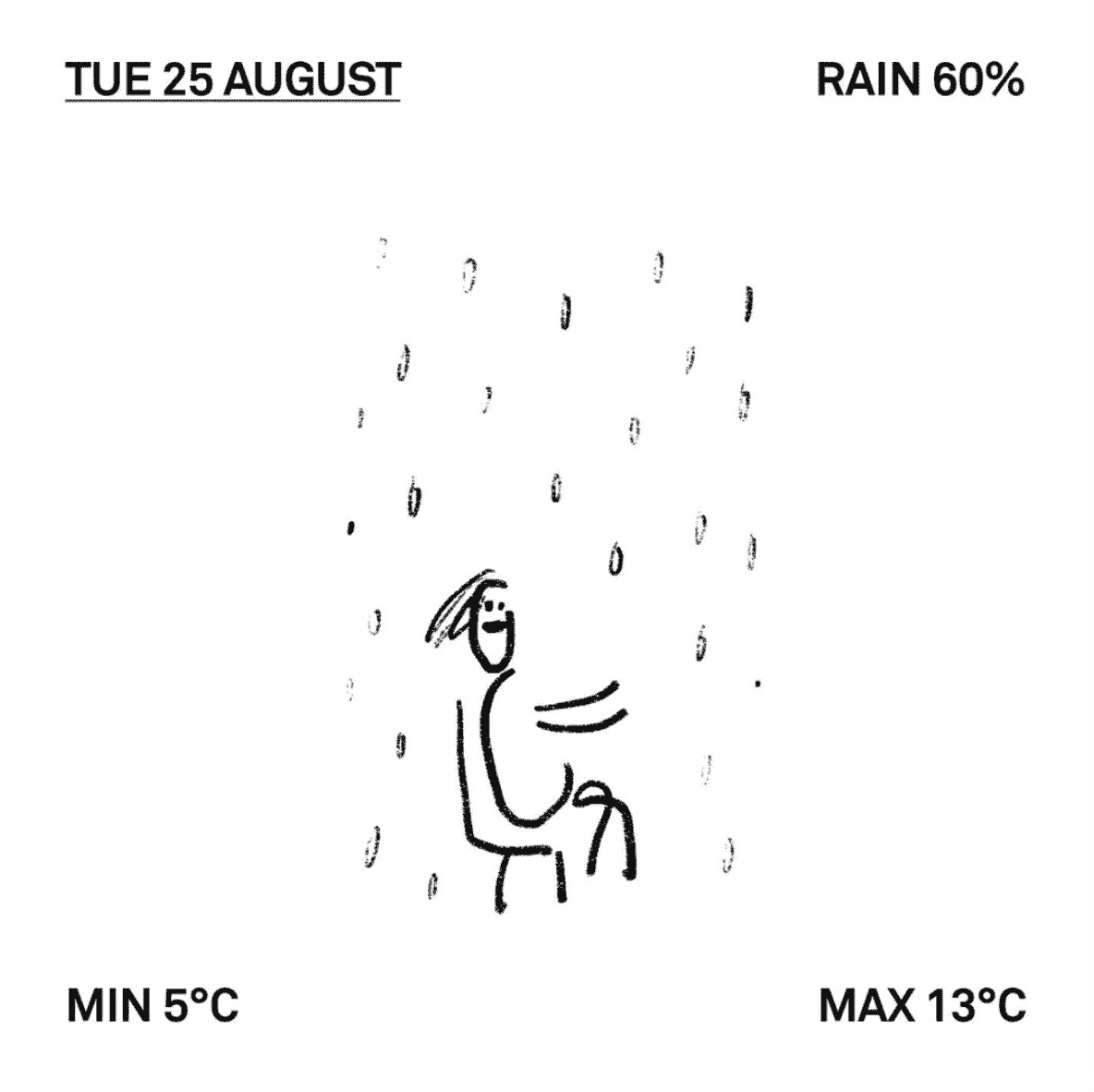 ︎ Illustration
︎ Art direction
︎ Graphic design
Raincheck was the lightbulb moment of Maddison's partner Rebecca and housemate Jack. The idea was to put the weather on instagram each morning, in a visual way - cutting out the need to check the weather on another app or website.
Jack programmed a website which used the Bureau of Meterology's data and Maddison drew the illustrations and designed the template.
The instagram account was updated every day for a year by Rebecca and Maddison. Here are some highlights of Melbourne's famous weather.
You can check tomorrows weather
here.